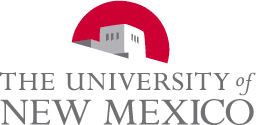 Position Classification Description
Position Class Code / Title:
W0003 / Grounds Tech Helper
This is a description of a Staff Position Classification. It is not an announcement of a position opening. To view descriptions of current openings, please go to UNMJobs and Search Postings to view positions that are currently accepting applications.
The following statements are intended to describe, in broad terms, the general functions and responsibility levels characteristic of positions assigned to this classification. They should not be viewed as an exhaustive list of the specific duties and prerequisites applicable to individual positions that have been so classified.
Summary
Under close supervision, performs watering, raking, mowing, weeding, trimming, edging, salting, snow removal, and trash/litter pickup and disposal activities.
Duties and Responsibilities
Irrigates landscaped areas as needed.
Picks up and disposes of litter.
Trims weeds around walks, flower beds, and walls using appropriate hand tools.
Performs snow removal, as required.
Performs hand weeding activities.
Performs miscellaneous job-related duties as assigned.
Minimum Job Requirements
Less than high school; no previous experience required.
Completed degree(s) from an accredited institution that are above the minimum education requirement may be substituted for experience on a year for year basis.
Knowledge, Skills and Abilities Required
Knowledge of grounds maintenance and turf equipment operations.
Ability to understand and follow specific instructions and procedures.
Ability to use hand and power tools applicable to trade.
Ability to perform grounds maintenance tasks.
Ability to lift and manipulate heavy objects.
Distinguishing Characteristics
Position requires: a) Irrigating, mowing, raking and trimming lawns and/or fields; b) Weeding and edging activities; and c) Removing snow and litter.
Conditions of Employment
Successful candidate must submit to post-offer, pre-employment physical examination and medical history check.
Working Conditions and Physical Effort
Work involves considerable exposure to unusual elements, such as extreme temperatures, dirt, dust, fumes, smoke, unpleasant odors, and/or loud noises.
Extensive physical activity. Requires strenuous physical work; heavy lifting, pushing, or pulling required of objects over 50 pounds.
Work environment involves some exposure to hazards or physical risks, which require following basic safety precautions.
The University of New Mexico provides all training required by OSHA to ensure employee safety.
Revised Date: 03/20/2017