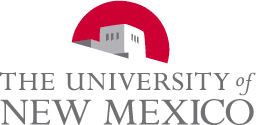 Position Classification Description
Position Class Code / Title:
T0036 / Medical Assistant
This is a description of a Staff Position Classification. It is not an announcement of a position opening. To view descriptions of current openings, please go to UNMJobs and Search Postings to view positions that are currently accepting applications.
The following statements are intended to describe, in broad terms, the general functions and responsibility levels characteristic of positions assigned to this classification. They should not be viewed as an exhaustive list of the specific duties and prerequisites applicable to individual positions that have been so classified.
Summary
Under general supervision in an outpatient clinical setting, provides initial patient triage, registration, and administrative services, assists with direct patient care, and performs specialized medical procedures of a routine nature, as dictated by established clinical protocol.
Duties and Responsibilities
Assists with direct patient care procedures and related tasks; checks in patients, assists in obtaining patient histories, takes vital signs, prepares charts, and assists with medical examinations.
Performs routine specialized procedures, such as venipuncture, catheterization, and sterile dressing changes under established protocols.
Maintains stocks of medicines and medical supplies as necessary.
Interviews and reviews patients for financial status, as appropriate.
Educates and advises patients on specified medical issues within established parameters.
Schedules and monitors patient appointments; may coordinate routine office activites and administrative functions in support of unit activities.
Practices safety, environmental, and/or infection control methods.
May recruit patients for studies and may participate in outreach clinical activities as required.
May administer medication, including Parenteral (IM, SQ, ID); oral drops, eye drops, and Oral via Seven Rights; document and communicate clinical findings. May phone in prescriptions under the direction of a medical provider.
May supervise student employees in specified tasks.
Interviews patients regarding medications patient may be taking along with dose, frequency and enters information into electronic medical record.
Interviews patients regarding allergies and enters information into electronic medical record.
Performs administrative and clinical aspects of patient clinic appointments, exams and tests; maintains physician schedules; coordinates referrals and authorizations.
Completes physician orders and facilitates specialists care.
Performs chart review/prep to ensure accuracy of physician orders and to ensure all testing has been completed prior to appointment with provider.
Provides instructions and directions to patients regarding diagnostic tests, procedures and treatments.
Performs data entry of lab studies, radiographic tests, and authorization request in compliance with physician/RN directives.
Serves as Campus Security Authority as outlined by the Clery Act.
Performs miscellaneous job-related duties as assigned.
Minimum Job Requirements
Medical assistant certificate; at least 1 year of experience directly related to the duties and responsibilities specified.
Completed degree(s) from an accredited institution that are above the minimum education requirement may be substituted for experience on a year for year basis.
Knowledge, Skills and Abilities Required
Ability to maintain quality, safety, and/or infection control standards.
Knowledge of patient evaluation and triage procedures.
Knowledge of related accreditation and certification requirements.
Ability to maintain calendars and schedule appointments.
Knowledge of outpatient clinical administrative procedures.
Knowledge of inventory management practices.
Ability to educate patients and/or families as to the nature of disease and to provide instruction on proper care and treatment.
Interviewing skills.
Ability to perform standard clinical procedures according to established protocols.
Knowledge of patient care charts and patient histories.
Ability to perform routine invasive procedures, such as venipuncture and catheterization, in accordance with established clinical protocol.
Conditions of Employment
CPR Certified.
May be required to submit to annual TB and rubella screening.
UNM will provide Hepatitis vaccination, candidate may decline vaccination through declination form or may provide record of vaccination from previous employer.
A pre-employment background investigation may be required.
Successful candidate must submit to post-offer, pre-employment physical examination and medical history check.
Working Conditions and Physical Effort
Work is performed in an interior medical/clinical environment.
Moderate physical activity. Requires handling of average-weight objects up to 25 pounds or standing and/or walking for more than four (4) hours per day.
Work environment involves exposure to potentially dangerous materials and situations that require following extensive safety precautions and may include the use of protective equipment.
Will work with blood or blood-borne pathogens and will require OSHA training.
The University of New Mexico provides all training required by OSHA to ensure employee safety.
Revised Date: 03/20/2017