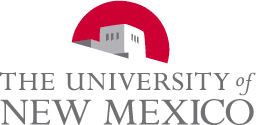 Position Classification Description
Position Class Code / Title:
N5004 / Coord,Volunteer
This is a description of a Staff Position Classification. It is not an announcement of a position opening. To view descriptions of current openings, please go to UNMJobs and Search Postings to view positions that are currently accepting applications.
The following statements are intended to describe, in broad terms, the general functions and responsibility levels characteristic of positions assigned to this classification. They should not be viewed as an exhaustive list of the specific duties and prerequisites applicable to individual positions that have been so classified.
Summary
Under general supervision, plans, organizes, and implements a volunteer program in support of specified research programs, service activities, or development initiatives; recruits, instructs/orients, and schedules volunteers.
Duties and Responsibilities
Plans, organizes, and executes volunteer recruitment activities in support of specified program objectives.
Recruits, supervises, and schedules volunteers for program activities.
Coordinates volunteer events and appreciation awards as appropriate to the position.
Prepares and provides post-activity evaluation data, as appropriate to the objectives of the position; prepares scheduled and special reports as required.
Schedules and facilitates volunteer meetings and provides special instruction and orientation for volunteers, as appropriate.
Maintains a database of volunteers and time logs of volunteer activities.
May perform a range of administrative, clerical, and/or funding-related tasks related to the volunteer component of research, services, or development activities.
May supervise and/or lead lower graded staff and/or student employees.
Performs miscellaneous job-related duties as assigned.
Minimum Job Requirements
High school diploma or GED; at least 3 years of experience directly related to the duties and responsibilities specified.
Completed degree(s) from an accredited institution that are above the minimum education requirement may be substituted for experience on a year for year basis.
Knowledge, Skills and Abilities Required
Ability to develop and deliver presentations.
Ability to gather data, compile information, and prepare reports.
Ability to communicate effectively, both orally and in writing.
Skill in the use of personal computers and related software applications.
Ability to supervise and train assigned staff.
Ability to make administrative/procedural decisions and judgments.
Ability to coordinate and organize meetings and/or special events.
Ability to investigate and analyze information and draw conclusions.
Organizing and coordinating skills.
Ability to recruit, train, supervise, and motivate volunteers within area of specialty.
Distinguishing Characteristics
Position requires: a) Planning and executing volunteer events and activities; b) recruiting, supervising and scheduling volunteers; c) preparing post activity evaluation data and reports.
Working Conditions and Physical Effort
No or very limited physical effort required.
No or very limited exposure to physical risk.
Work is normally performed in a typical interior/office work environment.
The University of New Mexico provides all training required by OSHA to ensure employee safety.
Revised Date: 03/20/2017