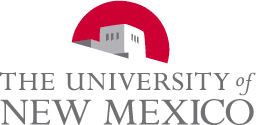 Position Classification Description
Position Class Code / Title:
G0014 / Notetaker
This is a description of a Staff Position Classification. It is not an announcement of a position opening. To view descriptions of current openings, please go to UNMJobs and Search Postings to view positions that are currently accepting applications.
The following statements are intended to describe, in broad terms, the general functions and responsibility levels characteristic of positions assigned to this classification. They should not be viewed as an exhaustive list of the specific duties and prerequisites applicable to individual positions that have been so classified.
Summary
Under direct supervision, takes accurate, complete, and legible notes on lectures, classes, and/or other proceedings on behalf of Deaf, Hard of Hearing, and other Disabled students, faculty, staff, and/or visitors. Works on an occasional, on-call basis.
Duties and Responsibilities
Arrives at class on time, and promptly notifies client student and teaching faculty of presence in classroom.
Takes accurate, and complete notes on the content of lectures, and on audiovisual material presented during the assignment.
Follows good notetaking techniques and guidelines, as outlined by established procedure manuals.
Ensures that notes taken are clear, neat, well organized, descriptive of information provided, and free of spelling and grammatical errors.
Remains remains physically and mentally alert and attentive during notetaking; refrains from providing advice, interjections, and/or personal opinions, either verbally or within the text of notes taken.
Solicits feedback from client students and faculty on the quality of notes taken.
Ensures that all assignment-related information remains confidential, and is provided solely to the intended recipient.
Performs miscellaneous job-related duties as assigned.
Minimum Job Requirements
One year of full-time college; no previous experience required.
Completed degree(s) from an accredited institution that are above the minimum education requirement may be substituted for experience on a year for year basis.
Knowledge, Skills and Abilities Required
Knowledge of principles, procedures, and techniques for the taking of competent classroom notes.
Ability to follow routine verbal and written instructions.
Ability to understand and follow specific instructions and procedures.
Knowledge and understanding of coursework in the relevant area of study.
Ability to write clearly and legibly.
Thorough knowledge of spelling, grammar, punctuation, and syntax.
Highly developed verbal communication skills.
Demonstrated ability to maintain confidentiality.
Working Conditions and Physical Effort
No or very limited physical effort required.
No or very limited exposure to physical risk.
Work is normally performed in a typical interior/office work environment.
The University of New Mexico provides all training required by OSHA to ensure employee safety.
Revised Date: 03/20/2017