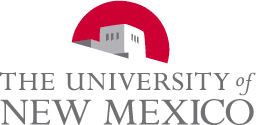 Position Classification Description
Position Class Code / Title:
E2051 / Programmer Analyst 2
This is a description of a Staff Position Classification. It is not an announcement of a position opening. To view descriptions of current openings, please go to UNMJobs and Search Postings to view positions that are currently accepting applications.
The following statements are intended to describe, in broad terms, the general functions and responsibility levels characteristic of positions assigned to this classification. They should not be viewed as an exhaustive list of the specific duties and prerequisites applicable to individual positions that have been so classified.
Summary
Under indirect supervision, provides intermediate professional level support in areas of advanced complexity such as system analysis and design techniques to analyze and evaluate business objectives, facilitate definition of user requirements, and implement and maintain custom and commercial applications and system integrations. Gathers information, defines work requirements, and develops complete program specifications. Under the general direction of senior technical resources analyzes applications, applies upgrades, and develops and maintains documentation. Writes, tests, and troubleshoots code of moderately advanced complexity for review by senior level technical staff. Provides technical guidance on implementing and maintaining applications. May supervise or provide functional direction to assigned staff and/or student employees.
Duties and Responsibilities
Minimum Job Requirements
Bachelor's degree; at least 1 year of progressively responsible experience directly related to the duties and responsibilities specified.
Higher education and/or experience that is directly related to the duties and responsibilities specified may be interchangeable on a year for year basis.
Knowledge, Skills and Abilities Required
Distinguishing Characteristics
Position Requires: a) Applies content expertise and intermediate system analysis and design techniques to produce innovative solutions addressing complex business objectives; b) Writes, tests, and troubleshoots intermediate code for review by senior level technical staff; c) Develops proposals which consist of objectives, scope, and user expectations. Prepares specifications for development of applications upon approval of project synopsis; d) Develops, implements and maintains applications or systems of moderate complexity.
Working Conditions and Physical Effort
The University of New Mexico provides all training required by OSHA to ensure employee safety.
Revised Date: 08/08/2017