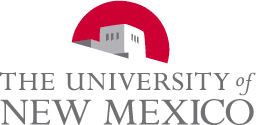 Position Classification Description
Position Class Code / Title:
B7036 / Fiscal Opns Director/Division
This is a description of a Staff Position Classification. It is not an announcement of a position opening. To view descriptions of current openings, please go to UNMJobs and Search Postings to view positions that are currently accepting applications.
The following statements are intended to describe, in broad terms, the general functions and responsibility levels characteristic of positions assigned to this classification. They should not be viewed as an exhaustive list of the specific duties and prerequisites applicable to individual positions that have been so classified.
Summary
Provides direction and leadership in the management of all fiscal operations and systems of a core division of the University. Implements and administers division-wide financial management and reporting processes, budgeting, financial analysis and business modeling. Oversees accounts payable, accounts receivable and billing, contracts and/or grants accounting, and other day-to-day fiscal/accounting activities. Oversees the management of electronic business or administrative information systems support. Manages a team of accounting, IT, and/or associated support staff.
Duties and Responsibilities
Minimum Job Requirements
Bachelor's degree; at least 7 years of experience directly related to the duties and responsibilities specified.
Completed degree(s) from an accredited institution that are above the minimum education requirement may be substituted for experience on a year for year basis.
Knowledge, Skills and Abilities Required
Knowledge of federal and state financial regulations, and university financial policies and procedures.
Ability to prepare financial reports.
Knowledge and understanding of business management principles and practices.
Skill in examining and re-engineering operations and procedures, formulating policy, and developing and implementing new strategies and procedures.
Strategic planning skills.
Knowledge of software to quantify and illustrate complex financial reports, comparisons, impacts, and/or projections.
Knowledge of computerized information systems used in financial and/or accounting applications.
Ability to supervise and train employees, to include organizing, prioritizing, and scheduling work assignments.
Ability to research, analyze, and conceptualize long-term information systems needs on an organizational basis.
Ability to foster a cooperative work environment.
Employee development and performance management skills.
Ability to plan, organize, implement, and administer complex recordkeeping systems and procedures.
Knowledge of budget preparation, cost estimating, monitoring, and fiscal management principles and procedures.
Knowledge of university and/or public auditing policies, standards, and procedures.
Ability to develop financial plans and manage resources.
Ability to handle multiple, complex tasks and meet deadlines.
Knowledge of current trends and developments in information technology.
Working Conditions and Physical Effort
No or very limited physical effort required.
No or very limited exposure to physical risk.
Work is normally performed in a typical interior/office work environment.
The University of New Mexico provides all training required by OSHA to ensure employee safety.
Revised Date: 03/20/2017