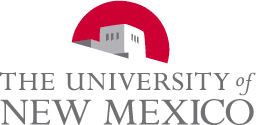 Position Classification Description
Position Class Code / Title:
A1026 / Process Improvement Specialist
This is a description of a Staff Position Classification. It is not an announcement of a position opening. To view descriptions of current openings, please go to UNMJobs and Search Postings to view positions that are currently accepting applications.
The following statements are intended to describe, in broad terms, the general functions and responsibility levels characteristic of positions assigned to this classification. They should not be viewed as an exhaustive list of the specific duties and prerequisites applicable to individual positions that have been so classified.
Summary
This position reports to the Director and is key in developing, implementing and supporting system related initiatives for HR/PR ERP Employment Areas. Participates in the operational planning and implementation of multiple projects from deployment to closure. Provides functional and technical knowledge, support, and execution as needed across multiple business and technical areas. Maintain project management processes (i.e. change management, risk management, issue management, quality management).
Duties and Responsibilities
Develops on-going system training for those responsible for data entry and oversight of the automated transactions into HR/Payroll Systems.
Monitors reports, keeps employment areas up-to-date on process changes, data integrity issues and consistent use of fields in systems.
Develops re-certification procedures, processes and competencies on an annual basis.
Oversees procedural documentation of HR/Payroll processes for all employment areas.
Supports HR/Payroll Business Cycle Operations across the employment areas; including the management of data validation, timelines, deadlines and completion of data clean-up.
Supports the development of process changes that rectify data discrepancies.
Leads in the completion of automating employment transactions and work-flow in conjunction with EPAFS for the employment areas.
Serves as primary representative for HR/Payroll on the Banner Ops Committee which reports to ERP-Leadership.
Researches new systems functionality in the HR/Payroll modules that may be available through upgrades, or community source solutions.
Serves as back-up for Director in participation of Finance, Budget, Executive Sponsor and Project Prioritization meetings.
Serves as lead on the Position Management Team.
Assists with monitoring of security roles and improvement of BAR and BAA processes.
Serves as Project Manager for HR/Payroll project teams involving system changes, upgrades, enhancements or compliance driven initiatives.
Serves as the point of contact with third party vendors for applicant tracking, position description application and system changes/enhancements.
Represents HR/PR on the ERP-Banner Ops Team, which is responsible for calendaring of upgrades, system outages, for all Banner modules and other shared systems.
May coordinate scheduled upgrades and outages.
Performs miscellaneous job-related duties as assigned.
Minimum Job Requirements
Successful completion of at least 60 college-level credit hours; at least 3 years of experience directly related to the duties and responsibilities specified.
Completed degree(s) from an accredited institution that are above the minimum education requirement may be substituted for experience on a year for year basis.
Knowledge, Skills and Abilities Required
Ability to establish, implement and maintain operating goals and objectives.
Skill in the use of personal computers and related software applications.
Skill in the analysis and re-engineering of systems, processes, and procedures.
Skill in organizing resources and establishing priorities.
Records maintenance skills to include database development and management.
Ability to develop, evaluate, and edit the content, structure, and format of a range of written materials.
Strong interpersonal skills and the ability to effectively communicate with a wide range of individuals and constituencies in a diverse community.
Working knowledge and specialist skills in one or more designated core operational areas, such as administrative, business, fiscal, or human resources management.
Advanced verbal and written communication skills.
Skill in developing policy and procedure documentation.
Advanced skills in project planning and project management.
Working Conditions and Physical Effort
No or very limited physical effort required.
No or very limited exposure to physical risk.
Work is normally performed in a typical interior/office work environment.
The University of New Mexico provides all training required by OSHA to ensure employee safety.
Revised Date: 03/20/2017